Professor Ian Cowx, University of Hull scientist and world expert in fisheries conservation, has been awarded the prestigious Beverton medal by the Fisheries Society of the British Isles (FSBI).
The Beverton medal is awarded to a distinguished scientist for a lifelong contribution to all aspects of the study of fish biology and/or fisheries science, with a focus on ground-breaking research.
Ground-breaking research and educational legacy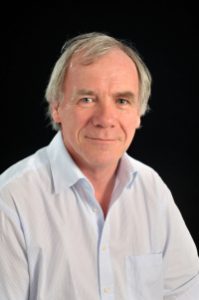 As a fisheries scientist, Professor Cowx is known for his blend of research and teaching and for being a dynamic advocate for the scientific understanding and management of the world's freshwater fisheries.
A professor of applied fisheries science and Director of Hull International Fisheries Institute at the University of Hull, he has trained more than 40 PhD and numerous Masters students from more than 80 countries.
Professor Cowx's current research focuses on stock assessment for management purposes, impact of dams on fisheries, rehabilitation of inland fisheries, management of alien invasive species and aquatic resource management planning.
He has worked with international organizations to advance the assessment, sustainability and prosperity of freshwater ecosystems, including the Food and Agriculture Organization of the UN, the European Commission and the World Bank. He also serves as adjunct professor in Michigan State University's (MSU) Department of Fisheries and Wildlife.
The medal was first awarded in 1995 to Professor Ray Beverton CBE FRS FIBiol, an illustrious scientist and founder of fisheries science, who sadly died a few months later. The medal was then re-named in his honour.
Ian will be presented with the medal at the FSBI's 2015 symposium in Plymouth in July, and follows his award in 2012 of the International Fisheries Science Prize in honour of his life-time contribution to fisheries science and conservation, which is awarded every 4 years by the World Council of Fisheries Societies.